Revoprint have just launched the new compatible refill ink(100ml) for T664 ink
T664 ink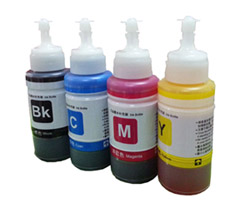 For use in:
Epson L110/L120/L250/L355/L550/L800, M100/M200
The L110 is equipped with Epson's proprietary Micro Piezo™ print head driving a high resolution of 5760 dpi x 1440 dpi that delivers exceptional high prints for both text and images.
The L110 single function printer is compactly designed to take up lesser space than its predecessor, so that you won't have to worry about finding space for it.
Our ink have 100% post testing before shipment.
With RevoPrint refill ink,you will get same printing quality and much more lower printing cost.

Please don't missed the opportunity in the market, contact us now for the prices and other service.